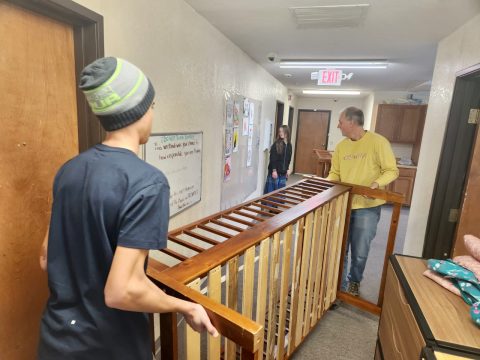 Our first work assignment on Tuesday morning was moving the old beds and dressers out of the girls dorm.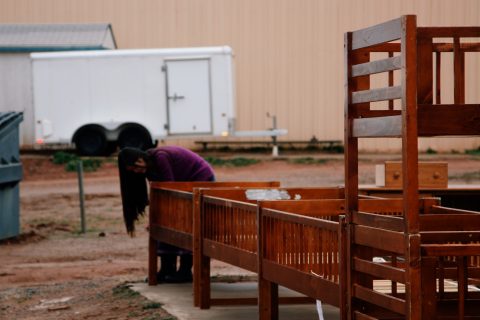 A big thank you to those who braved the cold and demolished the old furniture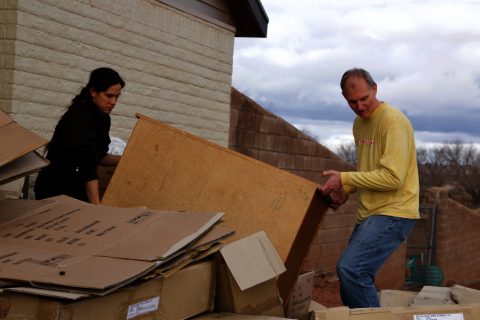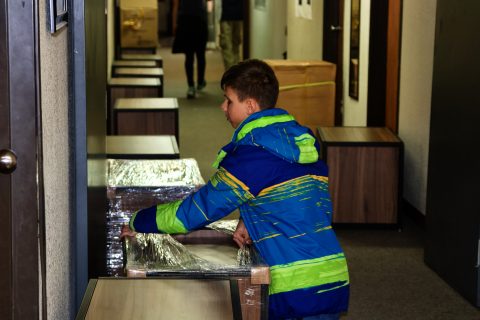 Seth helping with the new dressers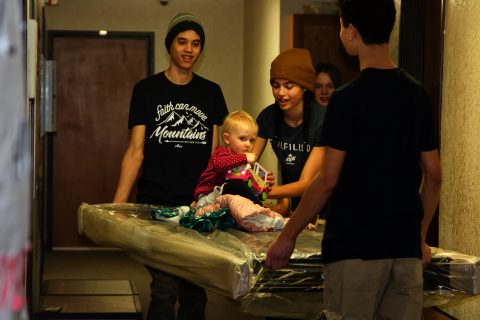 Someone gets a ride!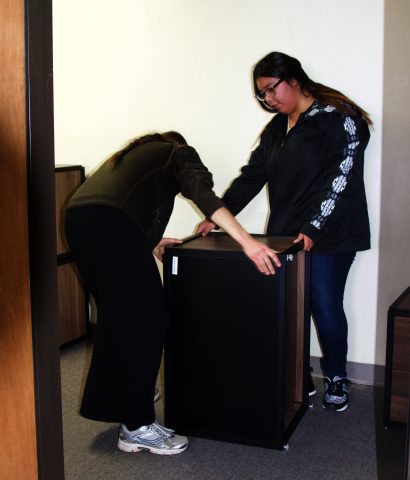 The girls dorm project is over half as of this evening - thanks to many hands making light work!!!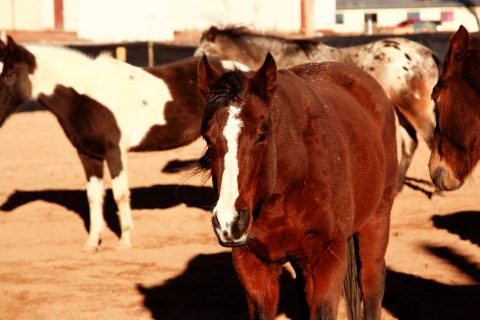 The next assignment - the horses and horse barn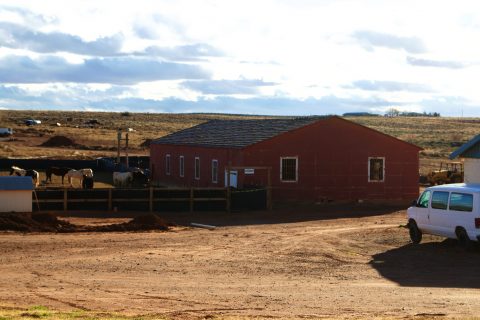 Holbrook SDA Indian School Horse Barn - the new barn is on its way!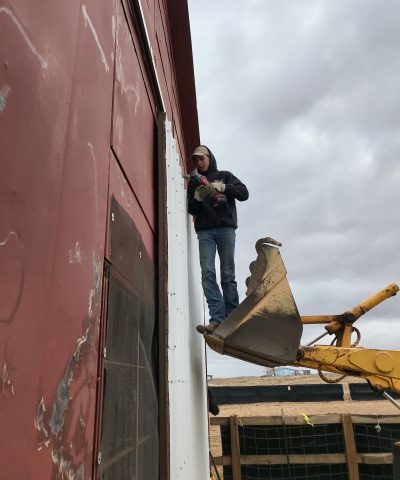 Barn door was the first to be demolished 
The campus tractor has been a crucial part in the decision to follow through with demolition of the barn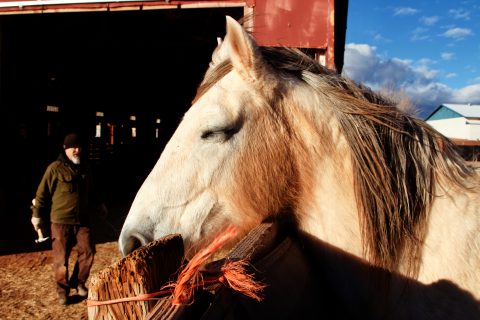 Horse observing their home being dismantled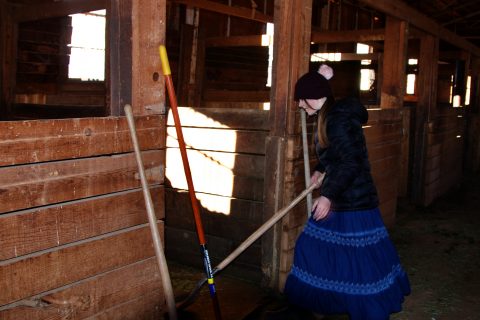 Cleaning out the stalls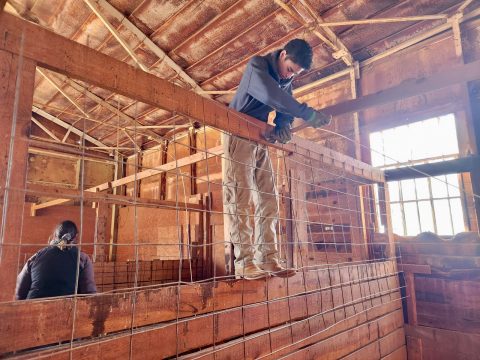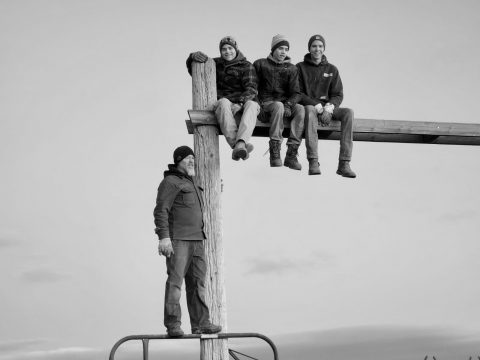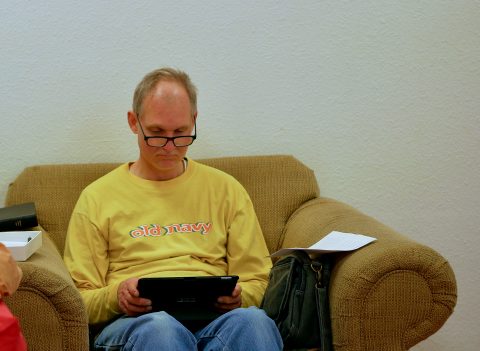 Jeff preparing for the first Semester Jumpstart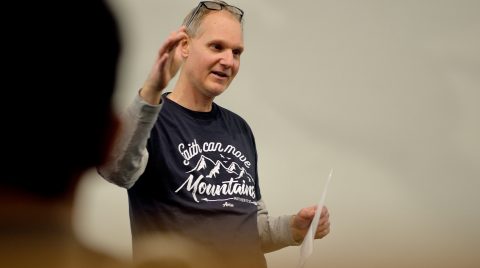 Praise the Lord for giving Jeff the words to say. The students are great!
Thank you so much for your prayers!
Please pray for safety of our team as we continue demolitioning the barn.
Please pray for the health and wellbeing of our team and campus staff and students.
Please pray for our team to be more efficient in our work.
Please pray that the Holy Spirit will soften the hearts of the students.
Not by might, nor by power, but by my Spirit saith the Lord of host.
Banner photo: Aaron 
Photo credits: Aaron, Christian, Veronica, Ophelia, and Rebecca